Stichting The Ocean Cleanup
Foundation Details
ORGANIZATION NAME & LEGAL ENTITIES
Foundation name: Stichting The Ocean Cleanup
Chamber of Commerce number (KvK): 57262632
RSIN fiscal number (Dutch tax file number): NL8525.06.429B01
The work of Stichting The Ocean Cleanup is organized into the following legal entities:
THE OCEAN CLEANUP DEVELOPS AND SCALES TECHNOLOGIES TO RID THE WORLD'S OCEANS OF PLASTIC
THE SCOPE
Why do we focus on technology?
Once a technological solution has been invented, you cannot "un-invent" something.
Why are we focusing on cleanup in both oceans and rivers?
Ocean plastic pollution can be found in coastal waters, the open ocean, oceanic accumulation zones (gyres), coastlines, and the seabed. Rivers are the prime source of oceanic plastic pollution. After entering the oceans from a river, plastic either sinks, beaches, or makes its way out to an ocean gyre.
The ocean garbage patches would are persistent; plastic that gets trapped circulating here will not go away by itself. Due to this persistency, plastic in the patches has enough time to fragment into small and dangerous microplastics, exacerbating the problem. Fishing activities offshore are also big contributors to the Great Pacific Garbage Patch. To stop this specific source, work is needed at governmental and industry levels.
Both cleanup and prevention of the plastic inflow into ocean garbage patches are needed to eradicate ocean plastic pollution effectively.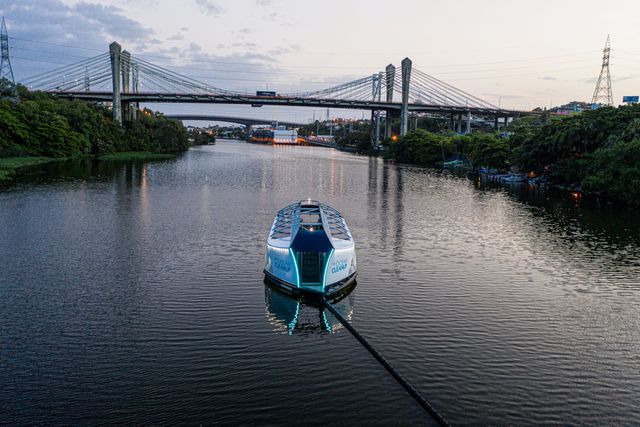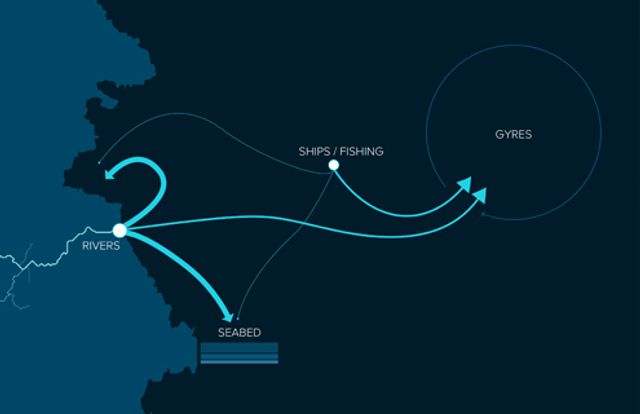 Our cultural
philosophy
DEDICATED TO OUR MISSION
We put our mission first, set challenging ambitions, and persevere where any normal person would have long given up on a quest to rid the world's oceans of plastic.
DRIVE FOR IMPROVEMENT
To innovate through uncharted waters, we transparently discuss issues, challenge each other, and approach failures as Unscheduled Learning Opportunities.
DELIVERING IMPACT
Through pragmatic, focused, and disciplined execution, we work to maximize plastic collection and put ourselves out of business as fast as possible.
DOING TOGETHER
This problem is too big for anyone to solve alone, so it's important to trust and build on each other and our partners. We celebrate team wins and have fun while we're at it!
Governance
The foundation's CEO is Boyan Slat, who leads the management team. Together they manage the foundation.
In line with the usual two-tier system in the Netherlands, executive management is separated from the non-executive, supervisory, role. The Supervisory Board can be found on our About page. The members of the Supervisory Board challenge management on major decisions (to which they have to agree before these can be implemented), and perform a role as a sounding board as well.
Remuneration policy
The members of the Supervisory Board are not entitled to any remuneration. They are, however, entitled to ask for reimbursement of reasonable costs (such as travel expenses).
The remuneration policy for employees (including executive management) takes into account that all income comes from donations, and the policy can be characterized as below market rates. Intrinsic motivation to work on this ambitious and meaningful mission is the major factor driving people to join The Ocean Cleanup.
General Purchase Conditions
The General Purchase Conditions Good & Services (October 2017) of The Ocean Cleanup ("GPC") apply to and are part of all of our requests for quotation, purchase orders and purchase agreements. The applicability of any other terms and conditions is explicitly rejected and superseded by the GCP. Download GPC (pdf).

CONTACT DETAILS
Postal Address
The Ocean Cleanup
Batavierenstraat 15
4-7th Floor
3014 JH Rotterdam
The Netherlands
E-mail
Visit our Contact page to get in touch via e-mail
Website
theoceancleanup.com